Food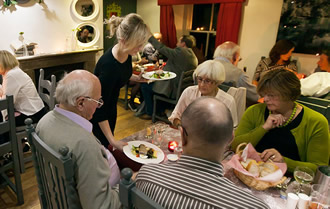 We offer a range of meals and specials which are served in our Restaurant. Our menu includes Vegan and Vegetarian options. Please telephone to book a table.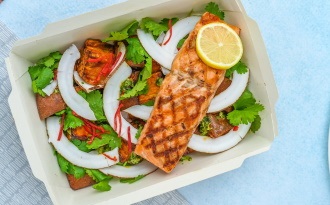 We offer many options from our full menu of delicious meals, desserts and drinks for takeaway alongside our main evening menu. Please call or email to order.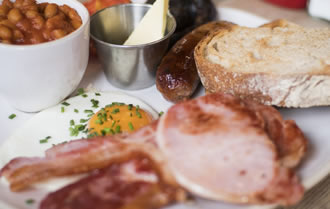 Our Full English, Border Breakfast and vegetarian options are prepared using the finest locally sourced produce and are served seven days a week.
Evening Regular Menu
Evening Specials Menu
Breakfast Menu